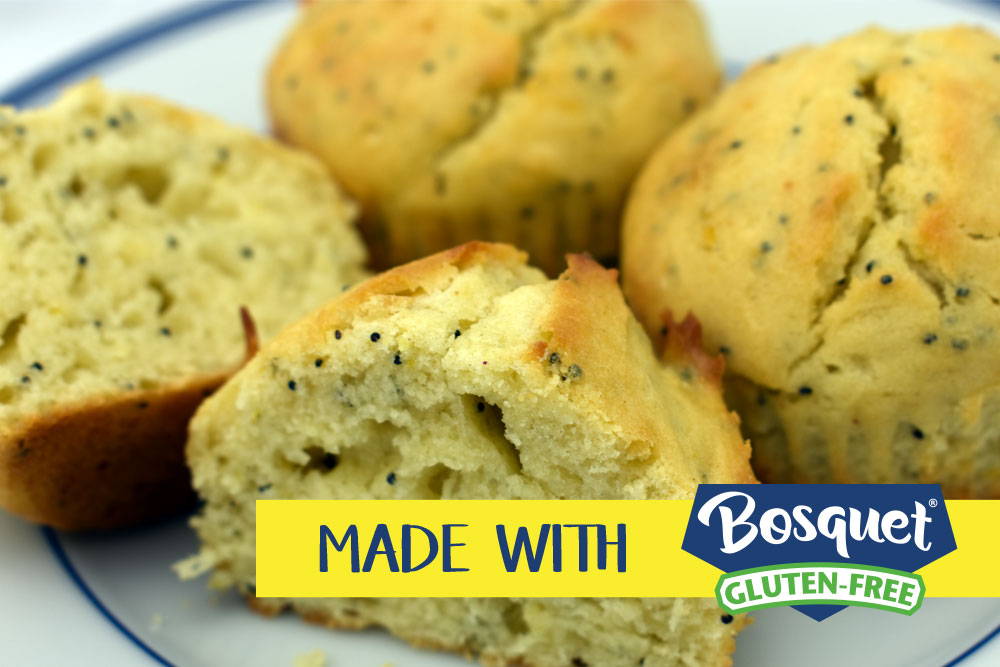 Use Bosquet Gluten-free Muffin Mix to make these fantastic gluten-free lemon and poppy seed muffins.
---
Ingredients:
• 1 bag Bosquet Gluten-Free Muffin Mix
• 4 eggs, large
• 10 Tbsp. butter, unsalted
• 3 fl. oz. water
• 1 Tbsp. poppy seeds
• 2 Tbsp. lemon juice
• 1 Tbsp. lemon zest
Instructions:
1. Preheat oven to 375°F
2. Prepare Bosquet Gluten-Free Muffin Mix as instructed on package
3. Mix in poppy seeds, lemon juice and lemon zest
4. Line muffin pan with muffin liners and fill ¾ of the way
5. Bake muffins 25 minutes or until an inserted toothpick in the center comes out clean
6. Remove muffin pan from oven and let muffins cool for 5 minutes before removing from the pan.