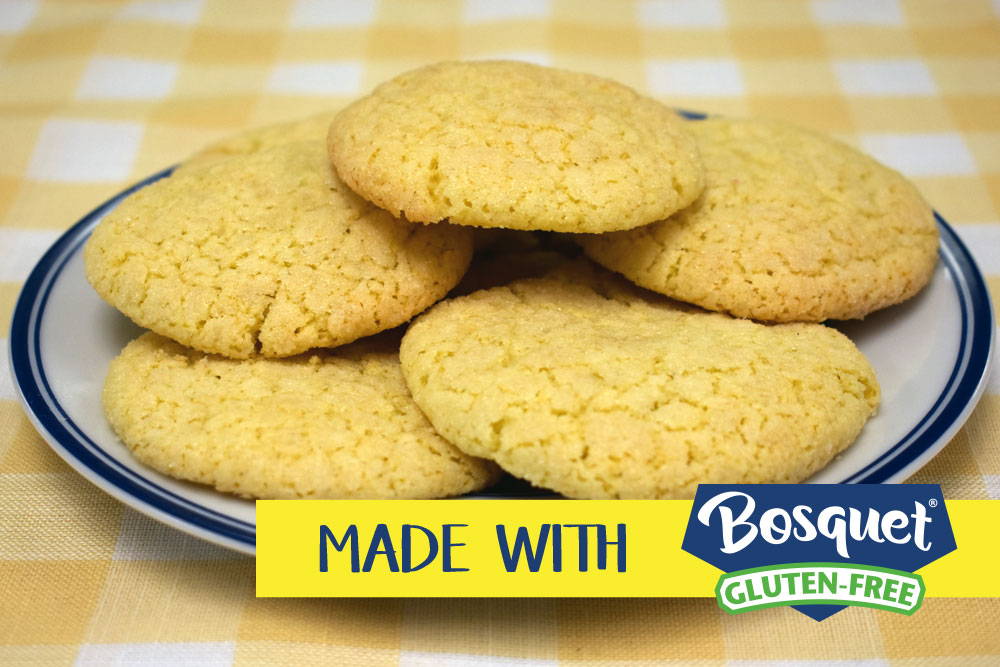 Everyone loves a sugar cookie! Bake sweet, tasty, gluten-free sugar cookies with Bosquet Gluten-Free Sugar Cookie Mix. Soft, chewy and light, these cookies will delight the whole family.
---
Ingredients:
1 Bag Bosquet Sugar Cookie Mix 1 Lb.
2 large eggs
6 Tbsp margarine
1 cup sugar (Optional)
Directions:
Preheat oven to 350°F.
Combine all ingredients, except sugar, in bowl and thoroughly mix until dough holds together.
Grease cookie sheet or line with parchment paper.
Shape dough into 24, 1 -inch balls.
(Optional) Roll dough balls in sugar until lightly coated.
Place dough balls two inches apart from each other on cookie sheet.
Bake for 10-13 minutes at 350°F.
Remove from oven and let cookies rest for 5-10 minutes.
Do Not Eat Raw Cookie Dough