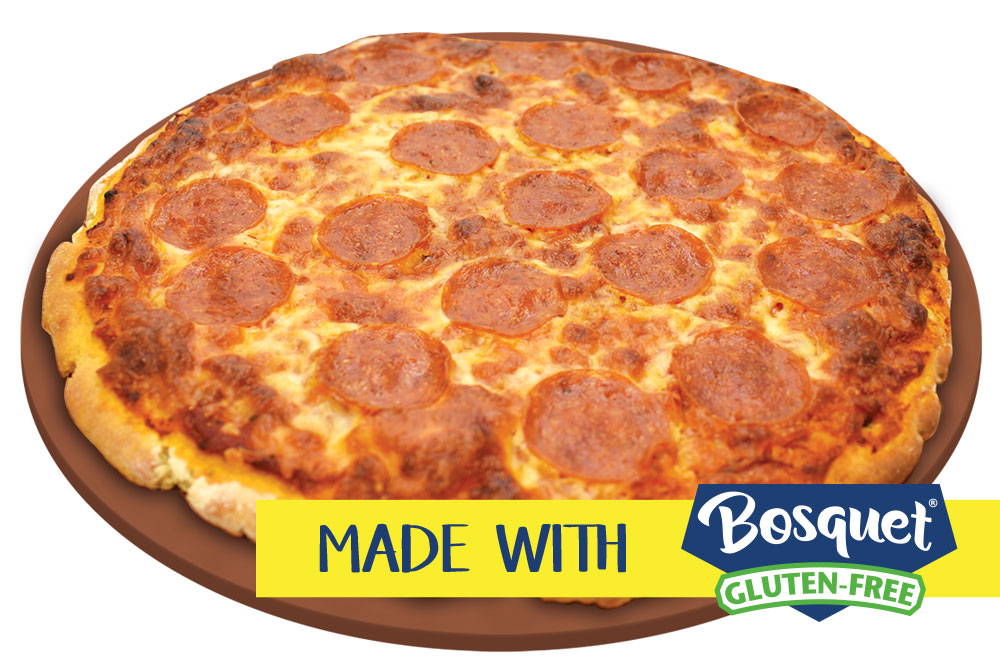 It's easy to make a great gluten-free pizza everytime with Bosquet Gluten-Free Pizza Crust Mix. This mix does not contain yeast, so you save several steps in making a great pizza. Just add oil, egg and water, gently stretch out your dough, top as desired and bake.
---
Ingredients:
• 1 Bag of Bosquet Pizza Crust Mix
• 1 Tbsp Vegetable Oil
• 1 Egg, Large
• 7 fl. oz. Water
1. Preheat oven to 400°F.
2. Combine all ingredients in bowl and thoroughly mix until dough holds together.
3. Lightly sprinkle surface area with a gluten-free flour and roll out dough with rolling pin to a
12 inch diameter size.
4. Gently place rolled out dough on pizza sheet/stone.
5. Add toppings.
6. Bake pizza for 15-18 min.
7. Remove pizza from oven and cool for 3 min before cutting.