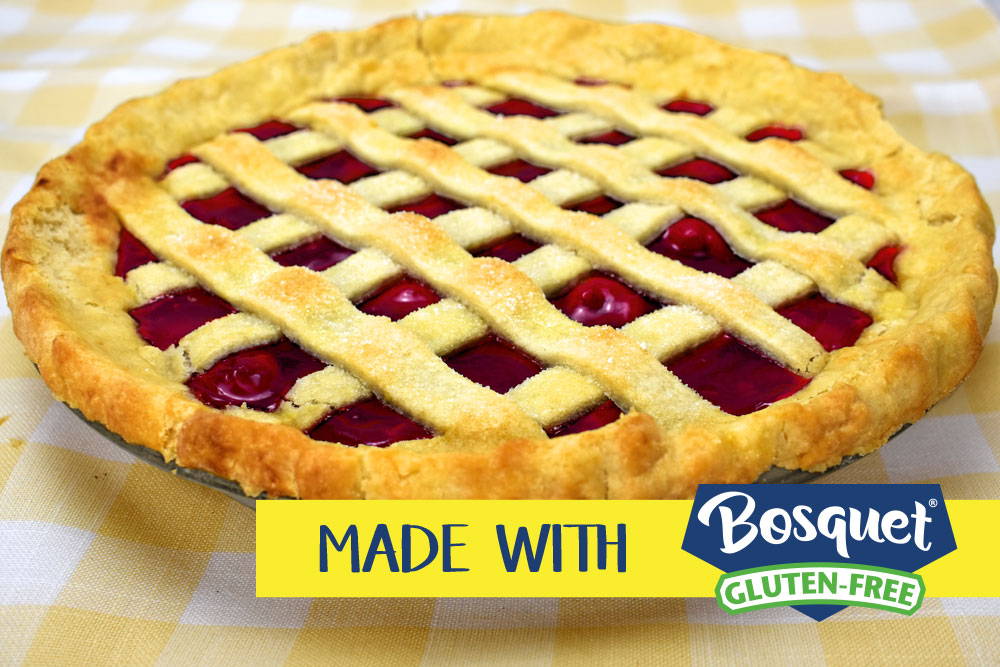 Use Bosquet Gluten-free All-Purpose Baking Mix to make light and flaky gluten-free pie crusts perfect for sweet or savory pies.
---
Ingredients:
1 ½ cups Bosquet All-Purpose Gluten Free Flour
¼ tsp. salt
1 tsp. granulated sugar
8 Tbsp. very cold, unsalted butter, cut into small pieces
4 to 5 Tbsp. ice water
Directions:
Combine flour, salt and sugar in a large bowl and stir briefly until the mixture is aerated
Using a pastry blender, fork, or your fingers, cut the butter into the dry ingredients until it is in pea-sized pieces, about 4-5 minutes
Drizzle in 4 Tbsp. of the ice water and mix until dough begins to come together (add the last tablespoon of ice water if necessary). Do not overwork the dough.
Shape the dough into a flat disk, cover it in plastic wrap and refrigerate for 20-30 minutes.
Remove the dough from refrigerate and roll out to fit pie dish of your choice.