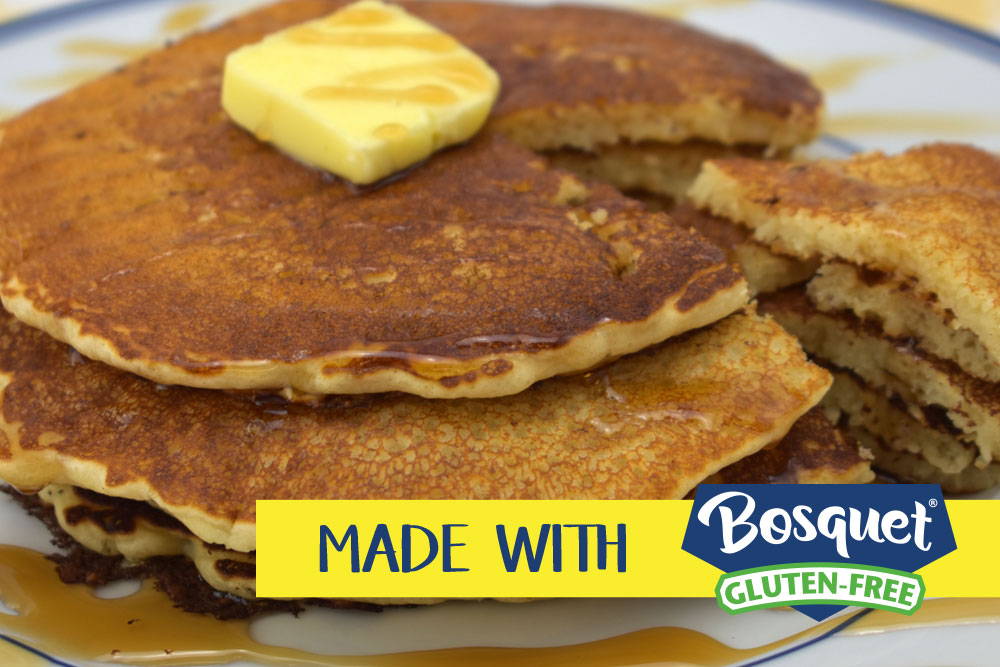 Make amazing gluten-free pancakes using Bosquet Gluten-Free Buttermilk Pancake and Waffle Mix
---
Directions for pancakes:
Whole or 2% milk:
3 ¾ cup mix + 1 cup milk
Almond milk:
1 ¾ cup mix + ¾ cup almond milk
Preheat baking griddle to medium heat.

Combine mix and milk into bowl and thoroughly mix until batter is smooth.

Lightly grease griddle.

Pour batter onto griddle (approximately 5 inches).

Flip pancake when mix begins to bubble.

Remove pancake from griddle when both sides are golden brown.
Makes approximately (5) 5-inch pancakes.