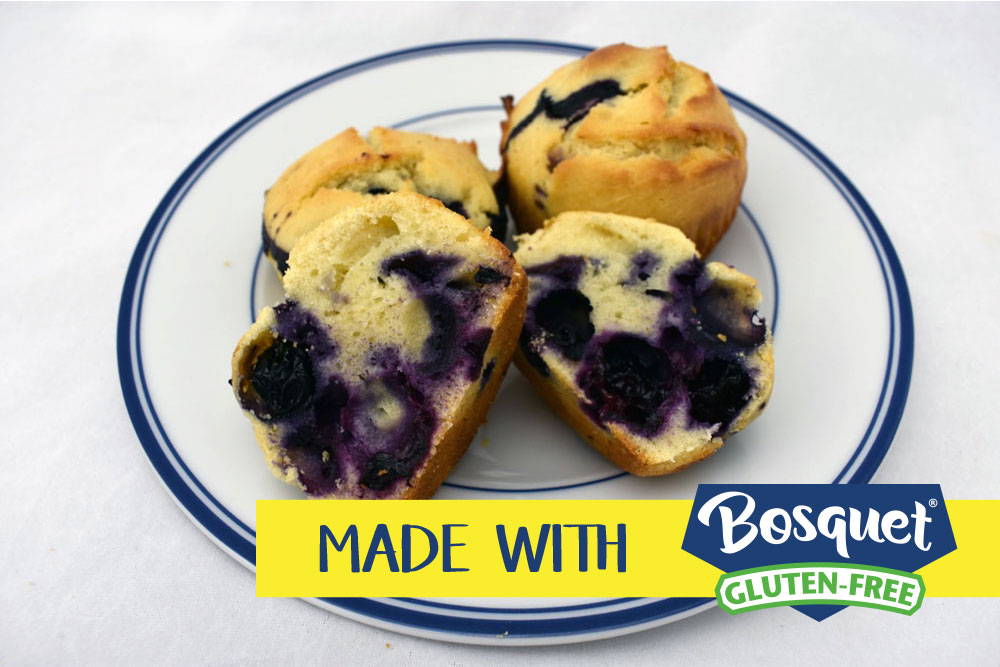 Use Bosquet Gluten-free Muffin Mix to make sweet, moist muffins. Add nuts, fruit or chocolate chips to make your perfect muffin.
---
Ingredients:
• Muffin mix
• 4 large eggs
• 10 Tbsp unsalted butter
• 3 fl. oz. water
• 1 cup fresh/frozen blueberries chocolate chips (optional).
• Sugar for topping (optional).
Directions:
Preheat oven to 375°F.
Combine all ingredients in bowl and thoroughly mix batter.
Gently fold in additional ingredients (optional).
Line muffin pan with muffin liners and fill up ¾ of the way.
Sprinkle muffin top with thin layer of sugar (optional).
Bake muffins for 25 minutes or until a toothpick inserted in the center comes out clean.
Remove muffin pan from oven and let muffin rest for 5 minutes before removing from pan.
DO NOT EAT RAW MUFFIN BATTER