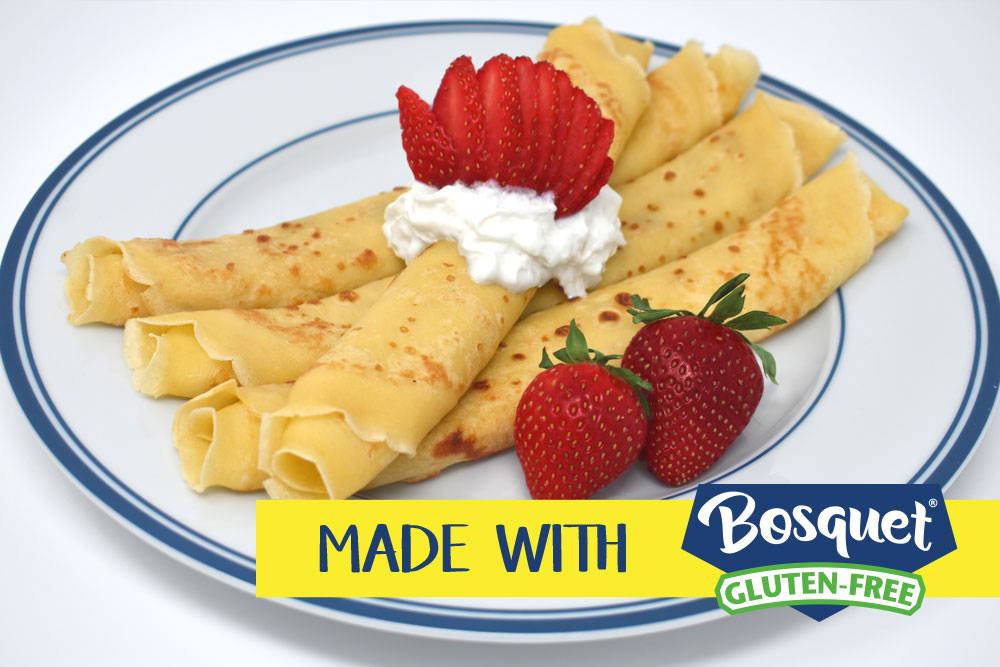 Use Bosquet Gluten-Free Buttermilk Pancake & Waffle Mix to make these easy to make gluten-free crepes.
---
INGREDIENTS:
4 eggs
1 cup milk
1 ½ cups mix
DIRECTIONS

1. Whisk eggs and milk separately.
2. Add mix and whisk until well blended.
3. Let sit for 10 minutes and then whisk lightly once more.
4. Warm up a non-stick pan over medium heat. Melt 1 teaspoon of butter; when it starts to foam ladle in 1/3 cup batter to center of the pan. Immediately lift the pan from the burner and swirl it so the batter coats the bottom of the pan. Replace the pan on the burner and cook the crepe until underside is golden brown. Using a spatula, loosen the edges of the crepe and gently flip. Cook for another 45 seconds.
5. Roll up and serve immediately with your favorite toppings.