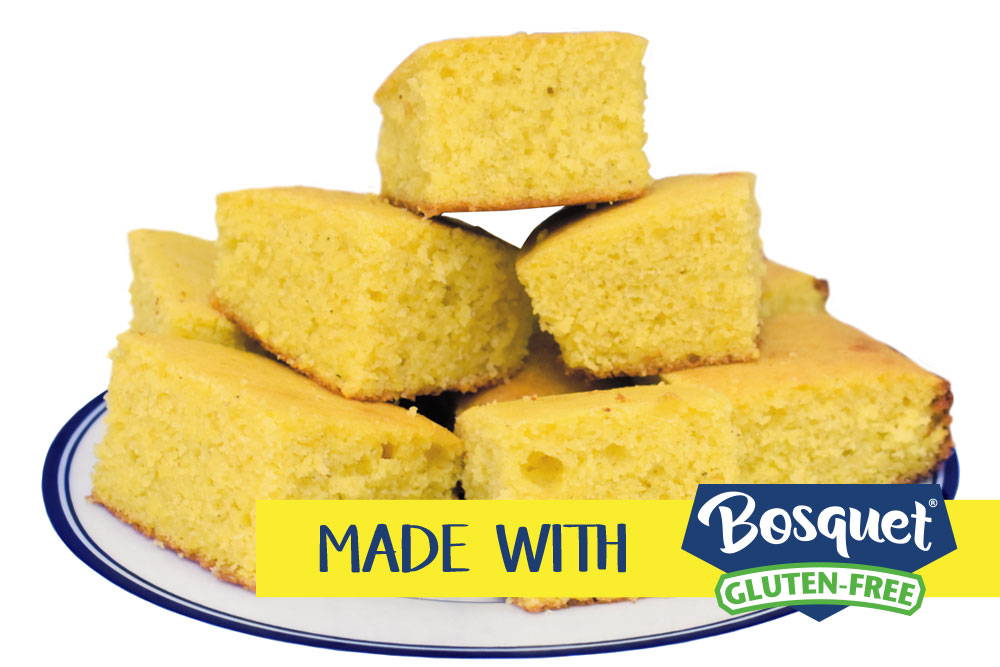 Use Bosquet Gluten-free Cornbread and Muffin Mix to make moist, delicious gluten-free cornbread.
---
Ingredients:
• 1 Bag Bosquet Gluten-Free Cornbread mix
• 2 large eggs
• 6 Tbsp softened, unsalted butter
• 1 cup water
Directions:
Preheat oven to 375°F.
Combine all ingredients in bowl and thoroughly mix.
Grease an 8x8" baking pan.
Pour batter into pan.
Bake for 35 minutes, or until a toothpick inserted in the center comes out clean.
Remove from oven and let cool before cutting.