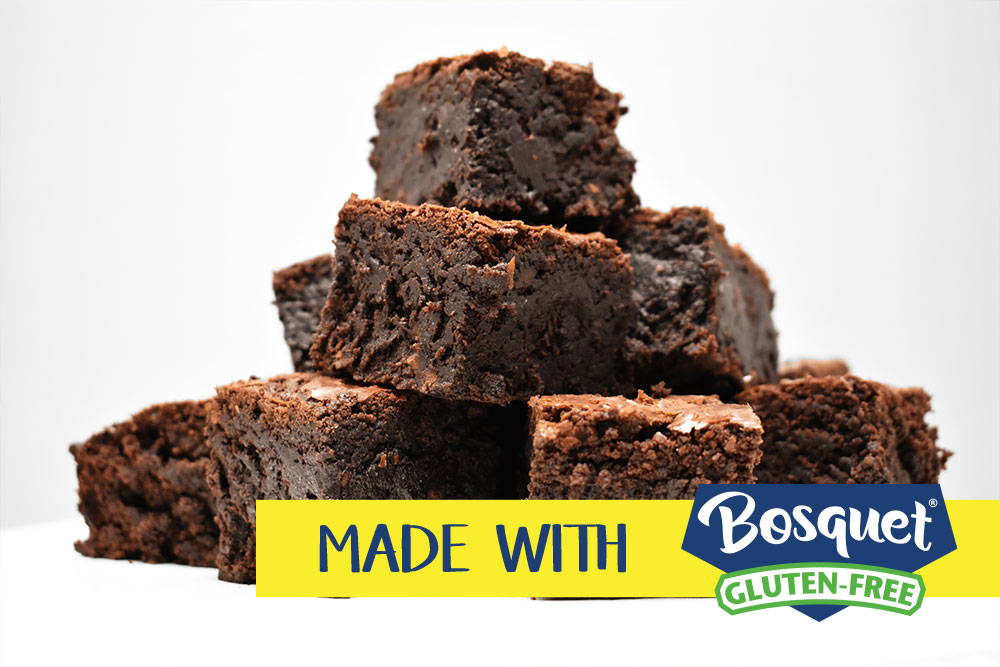 Use Bosquet Gluten-free Chocolate Chip Brownie Mix to make these rich fudgy brownies loaded with chocolate chips.
---
Ingredients:
• 1 Bag Bosquet Gluten-Free Chocolate Chip Brownie Mix
• 2 Eggs, Large
• 1/4 Cup Vegetable Oil
• 3 Tbsp Water
Directions:
• Preheat oven to 350°F.
• Grease an 8x8-inch pan.
• Combine all ingredients in bowl, mixing until well blended.
• Pour mix into pan, spreading evenly.
• Bake for 30-35 minutes, or until toothpick inserted 2 inches from side of pan comes out clean.
• Run a knife around edge of pan when brownies are taken out of the oven.
• Allow to cool for a minimum 10 minutes before cutting.

(Makes 16 brownies)

Do Not Eat Raw Brownie Batter.