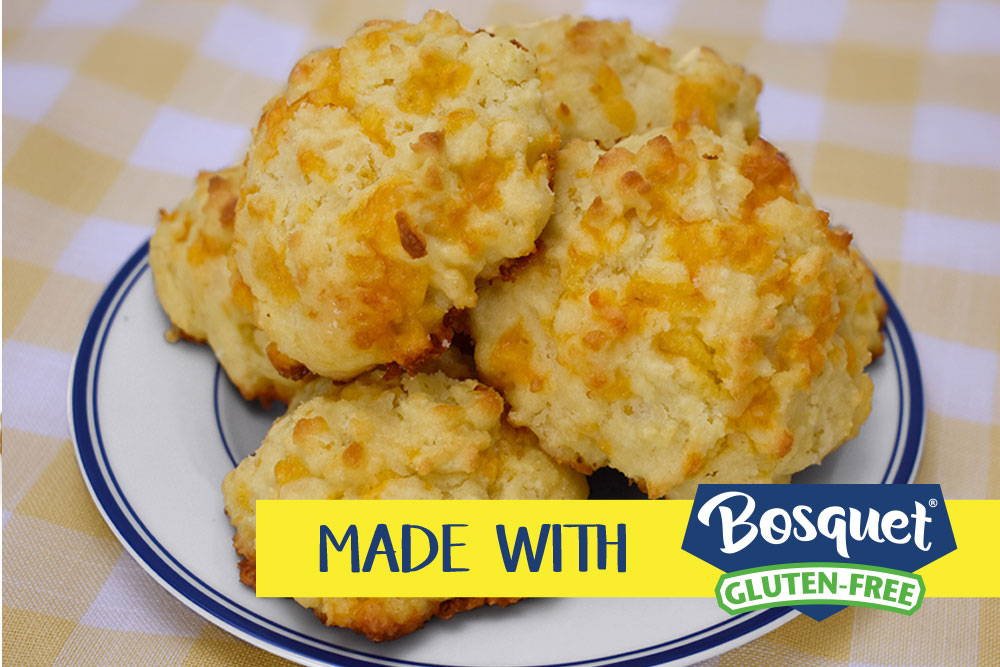 Use Bosquet Gluten-free All-Purpose Baking Mix to make these deliciously cheesy biscuits.
---
Ingredients:
2 cups all-purpose baking mix

1 tablespoon granulated sugar




2 teaspoons baking powder




¼ teaspoon baking soda




½ teaspoon salt




½ cup unsalted butter, chilled




½ cold milk




1 cup cheddar cheese

1 large egg, well-beaten




2 teaspoons lemon juice
Direction:
Preheat oven to 400F and line baking sheet with parchment paper.
Whisk flour, sugar, baking powder, soda, and salt in a large mixing bowl.
In a small mixing bowl, beat the egg, then add ½ cup of milk and stir well.
Grate the butter over the dry ingredients then cut in with a pastry cutter until the mixture resembles coarse crumbs.
Add the egg and milk mixture and stir until everything is moistened. Drizzle the lemon juice over the dough and stir a few times.
Drop the dough onto the prepared baking sheet by heaping tablespoons and bake for 18-20 minutes or until brown on top.
Cool on baking sheet for 2 minutes, then transfer to a wire rack to cool completely.